Hennon L. King
King Ford Lincoln Chrysler Dodge Jeep Ram Chevrolet Kawasaki 
History of the man and the company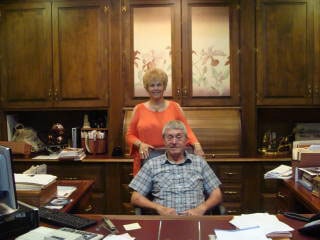 Hennon King Senior and Barbara King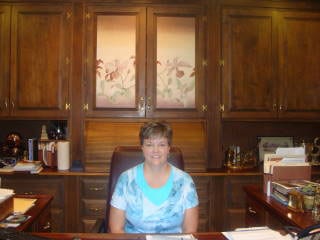 Tanya Waldrop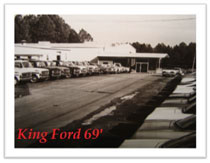 Hennon L. King Sr, an Alabama native business man with a heart to serve. Mr. King and his wife Barbara opened their first Ford dealership in what was the Old Martin Theater building located in Lafayette, Alabama in February of 1969. Mr. King dedicated himself and his business to be a true service to the citizens and communities of our area.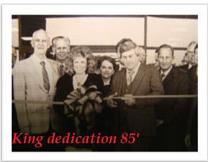 In 1980 Mr. King added the Chrysler, Dodge franchises and in 1983 he purchased West Point Ford, Mercury. In 1985 he created King Ford, Mercury, Chrysler, Plymouth, Dodge, combining the dealerships into a multi-million dollar complex at its current location. In 1987 he added the Lincoln franchise.

In September of 1989 King Ford, Lincoln, Mercury, Chrysler, Dodge became an accredited business member of the Better Business Bureau (BBB) where they currently hold an A+ rating which is the highest score possible.

In 1993 King purchased the Chevrolet dealership adjacent to the Ford store for a total of 28 acres.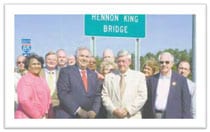 With his good-neighbor polices Mr. King and his business began to collect numerous awards by both auto franchises and of our community, holding true to his word.
In 1994 the city of Valley proclaimed February 15th, "Hennon King Sr. Day" in recognition to his timeless service and major contributions to several charitable organizations of this area.
In recognition to 40 years of continued service to the community of Valley Al., the city of Valley and Chambers County declared the bridge over I-85 at exit 77 near Mr. King's business to be named the "Hennon King Bridge," on March 27th of 2008. Today, King Ford, Lincoln, Mercury, Chevrolet, Chrysler, Dodge, Kawasaki, is still family owned and operated being one of the few auto dealers that remains locally owned and family operated.
Hennon King Jr. (better known as JR) along with his sister Tanya Waldrop and the entire King staff continues on with the good-neighbor vision of it's founder and the King motto:
"Small enough to know you and large enough to serve you."
If you have never paid us a visit we invite you to come visit us. We would like to meet you, we want to get to know you, we want to be your southern hometown neighbor in the auto business. Like a good friend we will be here when you need us.